The Mad Agriculture Journal
Published on
June 01, 2020
​​Across the world, we are witnessing a revival in ancient, heritage and whole grains. Why? People are increasingly frustrated with industrial grain products and the production systems they originate from. At the same time, ancient, heritage and modern whole grains are delicious, nutritious, and speak of the families and places they come from. They carry story. In the Front Range of Colorado, we are beginning to see a radical shift in grain markets, from soil to consumer and back again. The community of change is diverse and dynamic. Mad Agriculture is playing a role is figuring out what varieties grow well in the Front Range of Colorado, how can they be grown regeneratively, and what different grains are best suited for. 
Our work began in earnest last year at Andrews Farm. The work continues. Working with seed takes time. Here at Mad Ag, we are beginners. So, we've partnered up with MASA Seed Foundation to help us understand how to live with, grow with, tend and steward landrace grains. Rich Pecoraro, founder of MASA Seed Foundation, has worked with seed for over 40 seasons. His mentorship of Jared Hagood inspired Lineage Seeds, and many others. Mad Ag is learning from and working with Rich, Daniel Golly and others of the MASA team to test dozens of varieties this year ranging from wheats, barleys, oats and ryes, which have been collected from all over the world. We are taking a 'landrace' approach to sorting out which varieties work well in our region, observing the success and failure of many varieties year after year to allow them time to regionally adapt to our environment. This process takes years, if not decades, and differs from the more sophisticated and scientifically-intensive approach of breeding and hybridization that is employed by stellar organizations, like the Land Institute or the Bread Lab at WSU.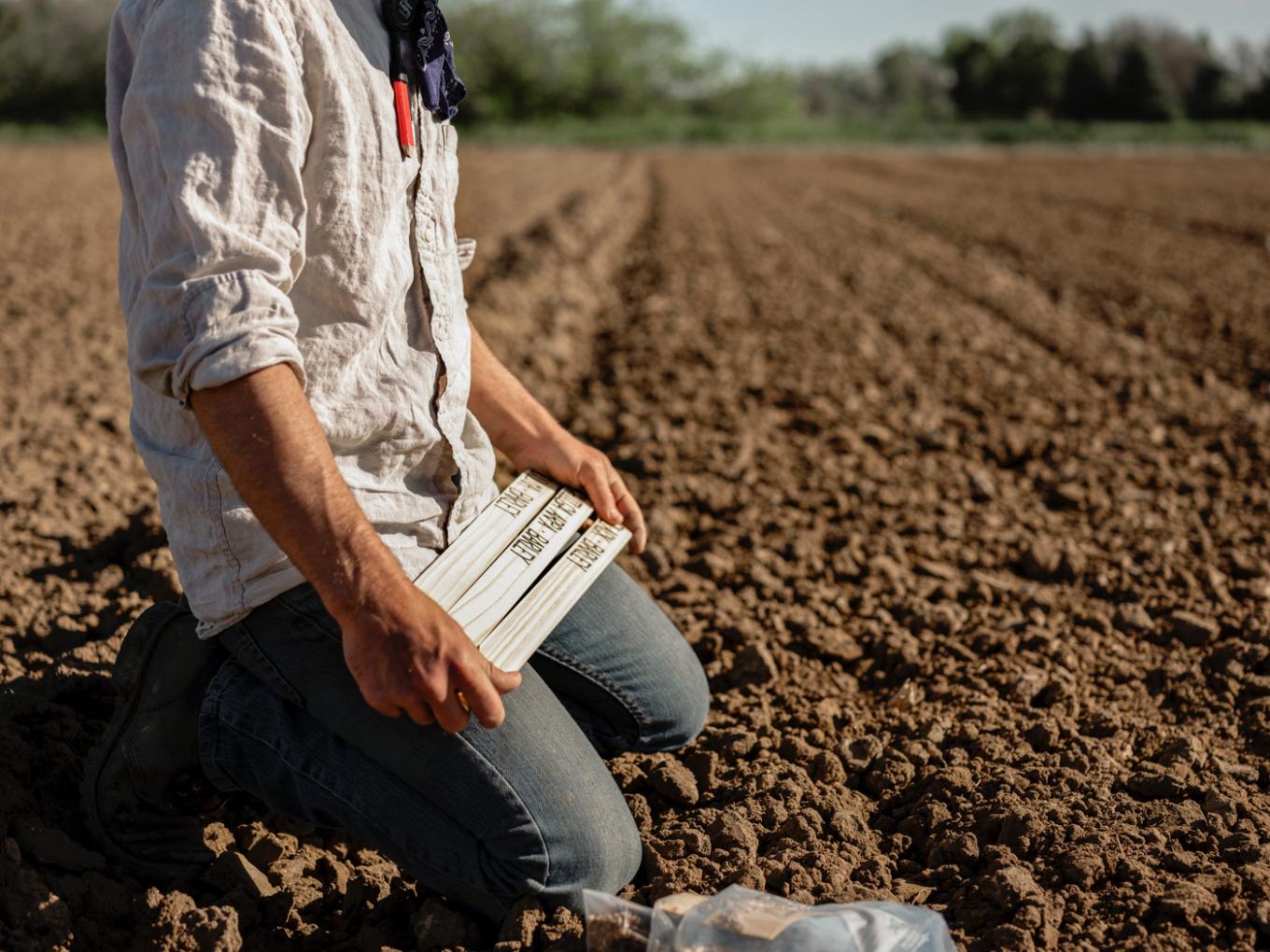 We are using organic and regenerative approaches, and observing growth habits, plant health, yield and baking qualities. We're examining agronomic performance in parallel with market potential. The diversity and potential use of grains is astounding. Palouse Heritage gives us a glimpse into wheat: "Just as there are different classes of grains (i.e. rye. wheat, barley, oats), wheat varieties are further categorized based on their physical characteristics. Wheat (Triticum aestivum) has been divided into several general classes based on kernel texture (soft, hard), and kernel color (white, red), and seasonal habit (fall/winter, spring). Hard red spring wheats are highest in protein with medium-strong gluten, the protein that provides elasticity to dough, so are used for yeast breads and hard rolls. Hard red winter wheats have the strongest gluten and are used primarily for pan breads and buns. Soft red winter wheats have medium protein and weak gluten for flat breads, pastries, and crackers; and low protein, weak gluten soft winter and springs are used for pastries, noodles, and batters. High protein and strong gluten durums are preferred for pasta, macaroni, and spaghetti."
We are working closely with Lewis Family Farm, Jones Family Farm, Moxie Bread Company, Noble Grain Alliance, Pastificio, Root Shoot Malting and many others to explore fit between grain and product, farmer and market, seed and regeneration of soil and soul. It's take a community to create change, and we are honored to be working with beautiful grains and wonderful people.