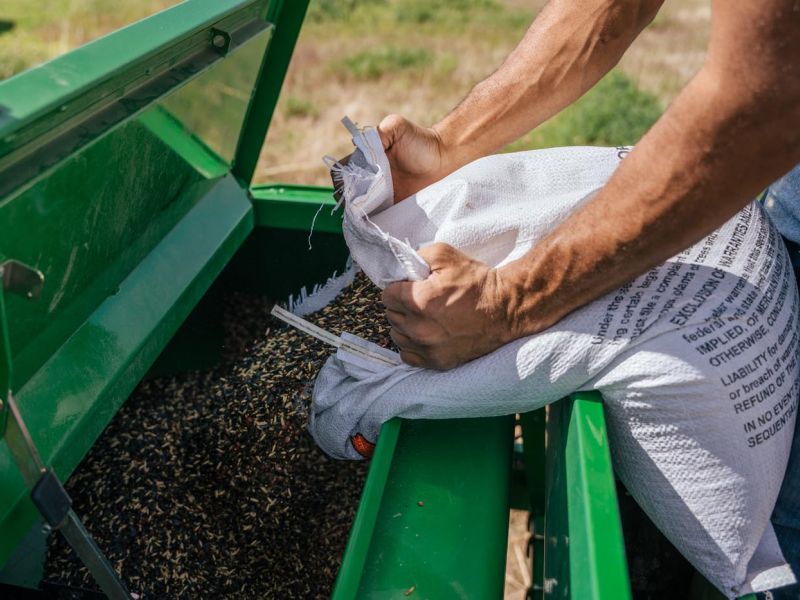 Principles of the Revolution
(1) The revolution must be irresistible.  
The revolution must be fun, inspiring and liberating. It must be beautiful. It must ask the big questions and find compelling answers that invite any and all to change. Story is what we live in and live for. At Mad Agriculture, we do this by telling authentic stories of success that inspire change and make regenerative agriculture irresistible.
(2) The revolution must seek equity for all.  
Regenerative agriculture should not be a privilege. However, BIPOC communities are often wrongfully left out of ecological farming narratives, despite having traditional practices and worldviews that play key roles in all efforts to heal our relationship to land. Healing our relationship to land goes hand in hand with healing our relationship to people. Our work at Mad Ag will fail if we don't help to change patterns of oppression that still exist in farming communities. 
(3) The revolution must create and share wealth.  
We must build a financial economy within the principles and patterns of beautiful, durable, healthy and resilient natural economies (i.e. ecosystems), which are inherently regenerative. Money ought to be a tool to facilitate relationships and reinvest in thriving natural and human systems.
(4) The revolution must reconnect people to place.  
Humanity has become severely disconnected with the Earth systems on which we depend. At Mad Agriculture, we believe that falling in love with the places and people that we depend upon is the most powerful way of creating a new relationship with the Earth and other living beings. Humans care for, defend, and steward what we love.
(5) It only takes a few to change the whole.  
Trying to change a system is daunting. Mad Agriculture works with stewards at the edge: innovators, early adopters, risk takers and leaders. These are the people who will continue to show the way for neighbors and community members. Mad Ag served 'farmers of the middle' because this is where we see potential for scalable, regional alternatives to commodity agriculture.
(6) Regeneration must be born of place. 
Mad Agriculture is headquartered in Boulder, Colorado, but our work is happening across the country. Though our communities across geographic boundaries are connected by mission and vision, we aim to live by our principle of using place-based understanding to create grassroots change.