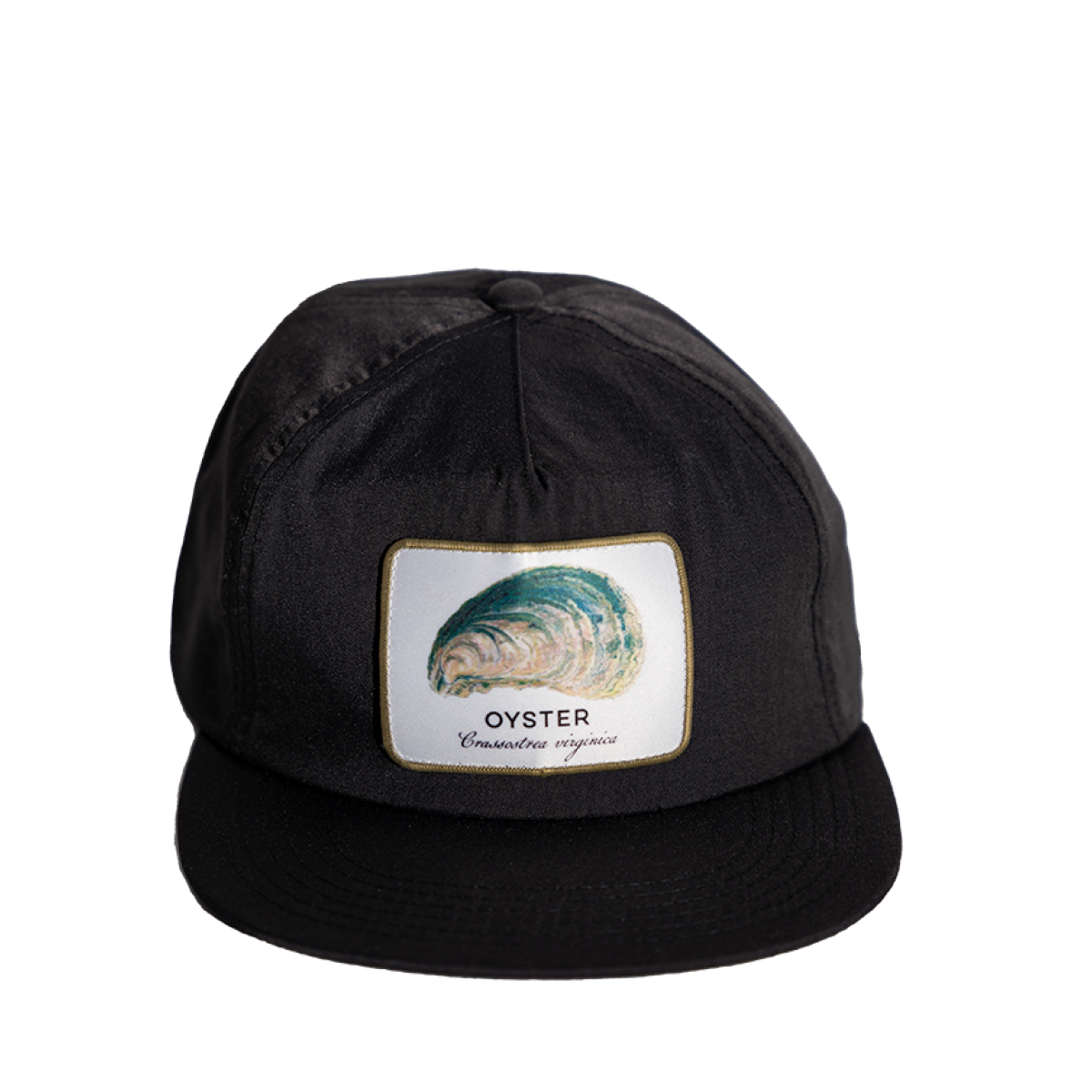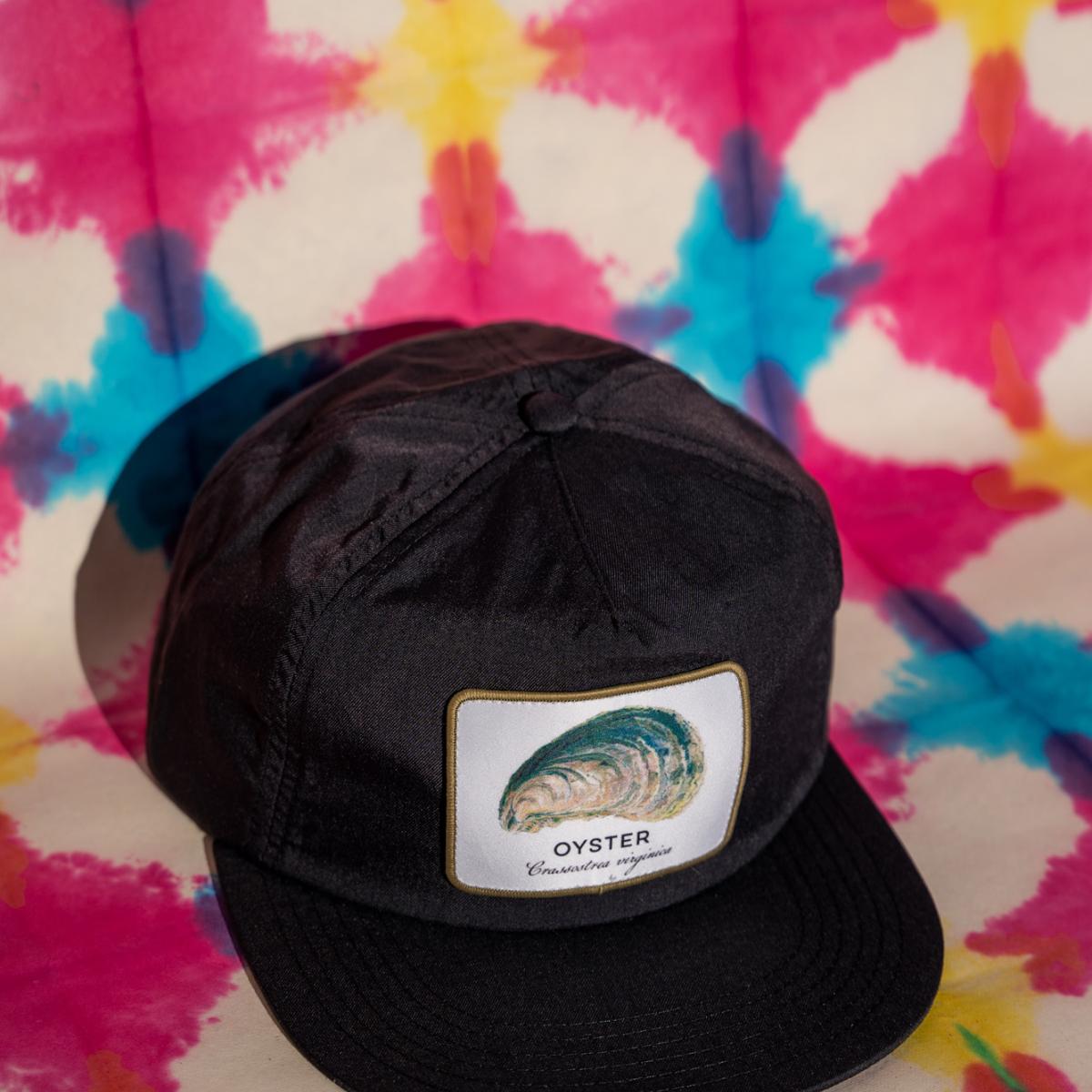 It's often hard to know what is possible because we've wholly forgotten what was. We lack stories and memory, and examples of thriving landscapes are rare. Pre-colonial glimpse of the Chesapeake Bay in reading the journals of Captain John Smith, who writes in 1608, 'Of fish we were best acquainted with sturgeon, grampus, porpoise, seals, stingrays whose tails are very dangerous, brits, mullets, white salmon, trouts, soles, plaice, herring, conyfish, rockfish, eels, lampreys, catfish, shad, perch of three sorts, crabs, shrimps, crevises, oysters, cockles, and mussels,', and oysters "lay as thick as stones".
This hat is made from ECONYL regenerated nylon. ECONYL is recyclable and made from waste like old fishing nets.
Ships from Boulder, CO within 3–5 business days.
This hat is part of the Medicine Hat series: healing our relationship to the wild.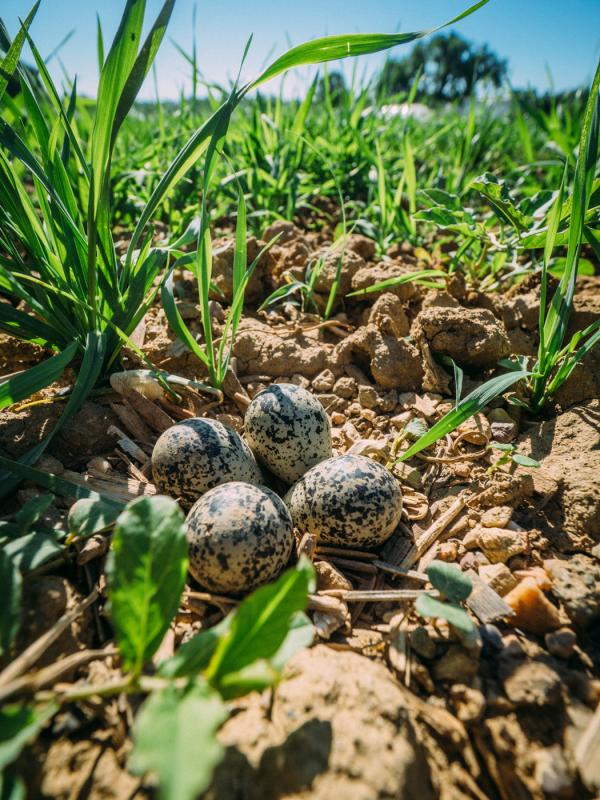 As we look to the wild, we are inundated with stories of loss: loss of species, diversity, and regard. But we also see stories of hope, dedication, and resilience. Our hats pay respect to some of those stories and support Mad Agriculture's work to bring the wild back into consideration on the farm.
Find a species whose story resonates with you.
All the hat stories can be found in our Journal: