The Mad Agriculture Journal
Published on
November 14, 2022
RED CRIMSON LENTIL HUMMUS
Yield: 3 cups
Ingredients
227 grams (1/2 lb) | Timeless Natural Food Crimson lentils
590 grams (2.5 Cups) | Water
1 & 1/2 tsp | Salt
1 | Garlic cloves, each
30 grams (¼ cup) | Tahini paste
3 Tbsp (~1 lemon) | Lemon juice
27 grams (4 Tbsp) | Olive Oil
Directions
Combine the lentils, water, salt, and garlic clove into a medium-sized saucepan, and bring to a boil over medium-high heat.
Once the lentils come to a boil, reduce the heat to a simmer and cook for 15-20 minutes, until the lentils are very soft and start to fall apart.
In a blender, combine the lentils with any of the remaining cooking liquid and boiled garlic, tahini paste, lemon juice, and olive oil, and blend until smooth.
Note: The hot blended lentils will seem very loose and soft. This is ideal. Once slightly cooled, the hummus will firm up to the desired consistency.
Taste for seasoning and adjust as needed.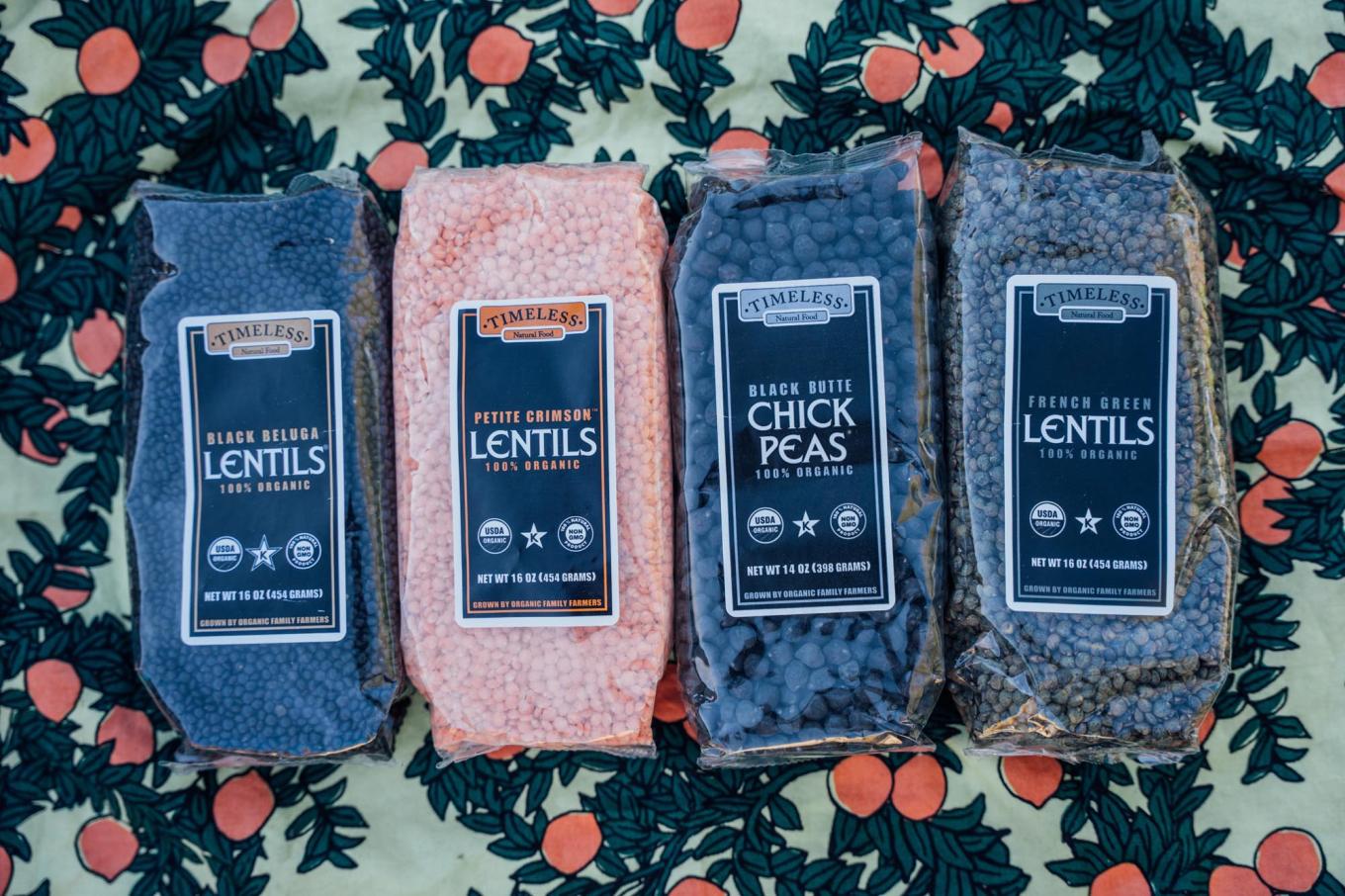 CRISPY BLACK BELUGA LENTILS
Ingredients
708 grams (3 Cups) | Water
50 grams (¼ Cup) | Timeless Natural Food Black Beluga Lentils
To Taste | Salt
106 grams (1/2 Cup) | Extra Virgin Olive Oil
Directions
Combine the water, lentils, and salt, and cook in a small sauce pot for roughly 15-17 minutes until the lentils are 'al dente'.
Drain the lentils in a fine mesh strainer, then lay them out on paper towels to cool and absorb excess moisture.
Heat the olive oil in a sauté pan over high heat. After about 45-60 seconds of heating, add the lentils.
Cook the lentils in the olive oil over high heat, while gently, yet constantly stirring with a rubber spatula.
After about 5 minutes, the lentils will begin to crisp, and will sound like pebbles when stirred.
Pour the cooked lentils into a fine mesh strainer, set over a heat proof bowl, and immediately season with salt.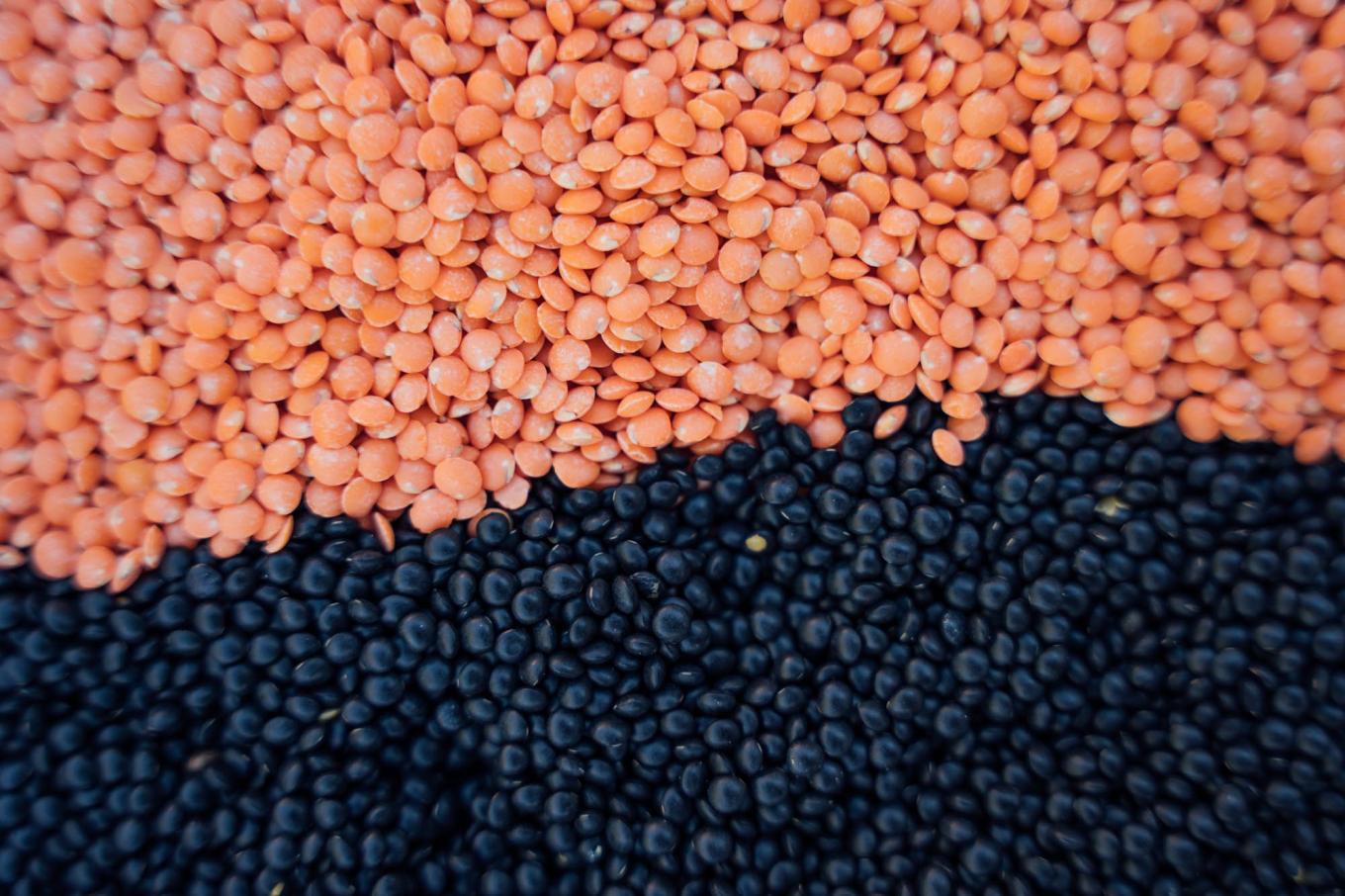 TAHINI SAUCE
Ingredients
40 grams | Tahini Paste
¼ (1 Tbsp) | Lemon, juiced
1 | garlic clove, crushed
To taste | Salt & Pepper
1 & 1/2 Tsp | Extra Virgin Olive Oil
2-3 Tbsp | Water, as needed
Directions
Combine all the ingredients except the water in a bowl and whisk to combine. Slowly add the water while whisking until the mixture is smooth and pourable.
Taste for seasoning and adjust if necessary.
Set aside at room temperature if using soon, or refrigerate in a sealed container if making ahead.
TO ASSEMBLE
Spoon lentil hummus into a serving bowl. Use the back of a large spoon, create a spiral indent on the top of the hummus.
Drizzle 2-3 tablespoons of tahini sauce on top of the hummus, making sure to evenly glaze.
Drizzle with Extra Virgin Olive Oil.
Sprinkle crispy lentils over the top of the hummus.
Garnish as desired. Suggested garnishes include: chili flakes, microgreens such as broccoli or radish sprouts, rough chopped parsley, and/or additional flakey sea salt.