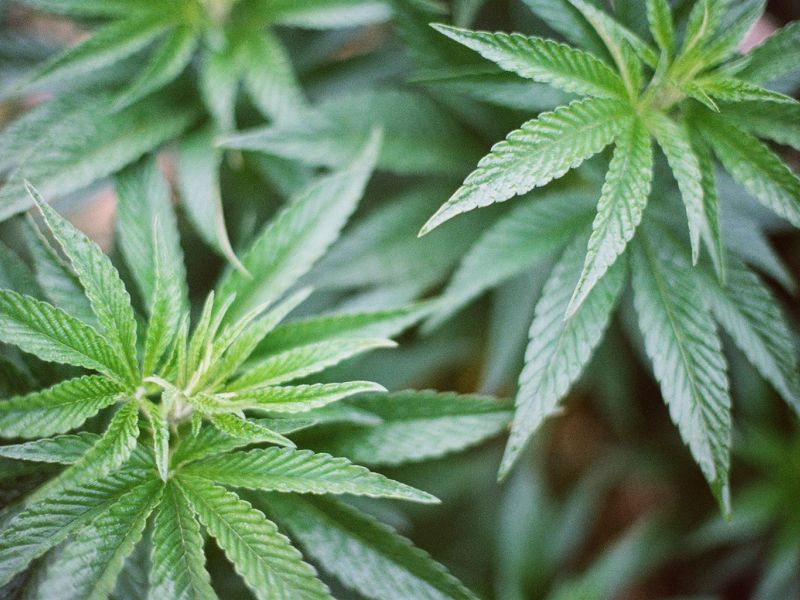 The Mad Agriculture Journal
Published on
November 12, 2021
Hemp (Cannabis sativa) is an ancient crop and for some, a lifelong companion. When others were imbibing on cheap beer at high school gatherings, some of us preferred the dance with Mary Jane. The culture, experience, and the way the cannabinoids and terpenes interacted with our biology felt more harmonious even in those early adult years. As a cheeky high school senior I chose hemp as the subject of my research paper and quickly shifted from a grin to a scowl as I learned how dynamic and generous the hemp plant is and always has been. "Why aren't we harnessing and working more closely with this ancient crop," I asked myself with frustration. I didn't care about chasing the high, I just wanted to work with a crop that had and has so much to give!
As I began to dream about what Onda might be back in 2016, I was reminded of this high school research paper and decided that with this potential opportunity to be a part of the re-introduction of this crop, Onda could do things differently. As the country, and parts of the world, begin to accept and welcome hemp into their lives, Onda is uncompromising in our commitment to more progressive ways of running this business. We partner with Casad Family Farms and Hoskins Berry farms in an effort toto try to contribute to their biodiversified operations. Hemp is a financial and biological diversification element supporting certified Biodynamic® and Land to Market Verified Regenerative food producers as they integrate this medicine crop into their ecosystems. Along with the help of our beloved consumers, we strive to write the narrative in a new direction of healing people and the planet.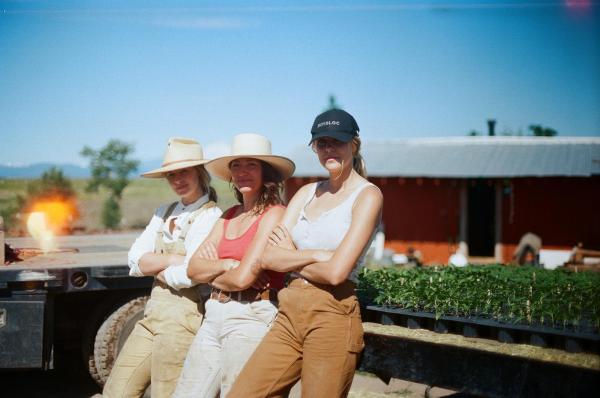 The ladies supporting the ladies. Our Casad farm crew pulling out our hemp plants that were started from seed on their way to the field in springtime.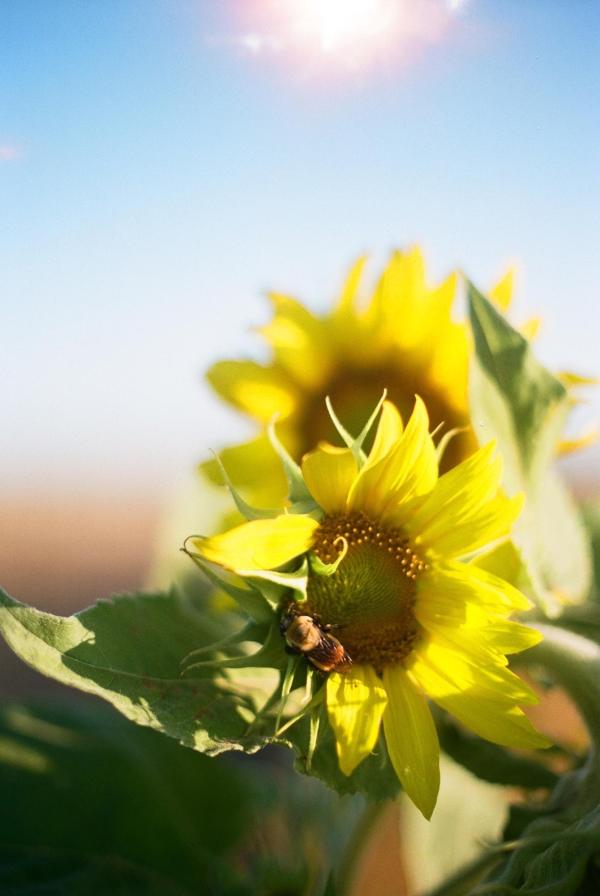 Sunflower and bumble bee at Casad Family Farms
The goal is to facilitate true biodiversity on the farm, treating it as one living being. Here you can see the sunflowers and pollinators working synergically for the betterment of the land. Cannabis sativa is a pollinator favorite.
Animals are crucial to the regenerative process by helping to add naturally tuned fertilizer to the land in which they inhabit.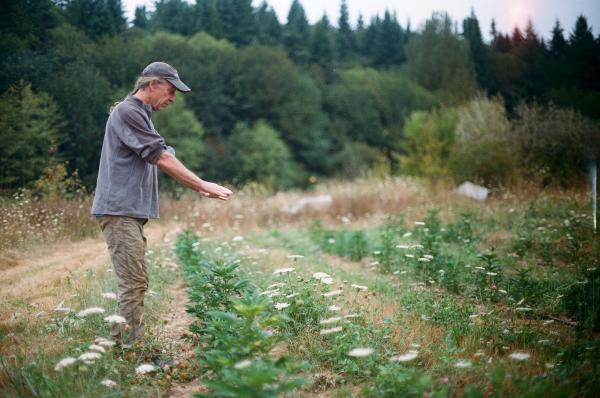 Jim Fullmer at Hoskins Berry Farm: Jim Fullmer, former Executive Director of Demeter USA, the certifying body for Biodynamic®, connects with his young hemp plants that grow alongside flowers, berries and with plenty of space between rows. No plastic mulch or bare ground here!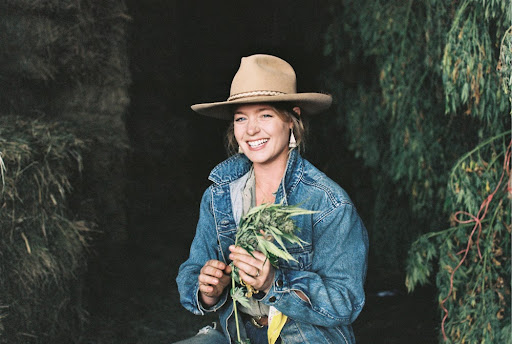 Cate Havstad of Casad Family Farms enjoying a chuckle after hanging the last of the hemp to cure.