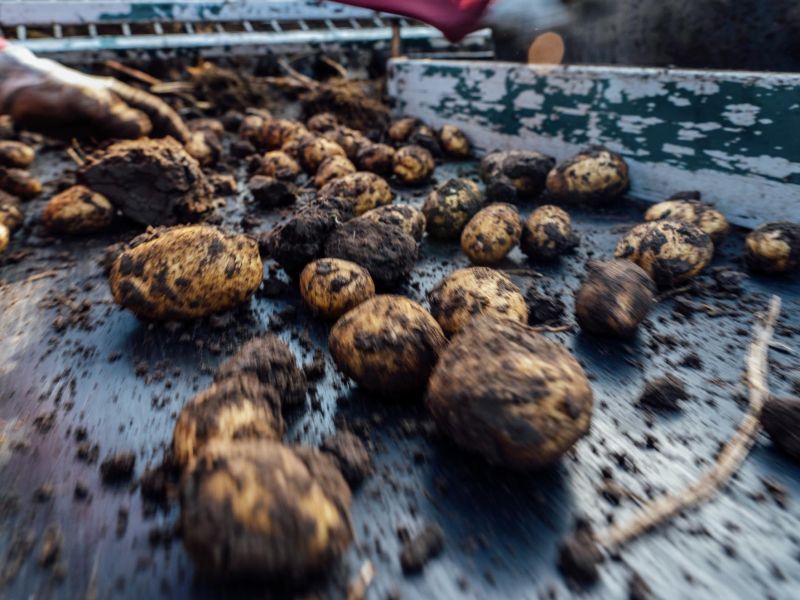 The Mad Agriculture Journal
Published on
November 14, 2022
Written by
Jonnah Mellenthin Perkins
Photos by
Jonnah Mellenthin Perkins
Five winters ago, my husband, Jesse, and I would spend our lunch breaks lying on the floor of the farmhouse where he grew up. I would ask him, "If we could make this farm into anything, what would it be?" As logs snapped in the wood burning stove, the duck canvas of my overalls would get so hot that the metal grommets would sting my skin through my long johns. That winter, we were getting ready for our final year as a CSA and entering a new era in the life of the farm.
In 2019, after 24 years as a community supported agriculture farm, one of the largest of its kind in the nation, Vermont Valley Community Farm would no longer be growing food for the greater Madison, Wisconsin area. Farms are relationships between farmer, land, and business; and sometimes the dynamics need to shift for the relationship to stay strong.
It was a very tough decision to end the CSA, but we wanted to continue farming. We had tested out so many different farming enterprises over the years. I still feel grateful for having resources to trial our ideas without much consequence other than our time - something that many emerging farmers don't have the capacity for. We tried hogs, steers, and broiler chickens. We got pretty far on a business plan for a salsa company. In the end, we kept coming back to potatoes.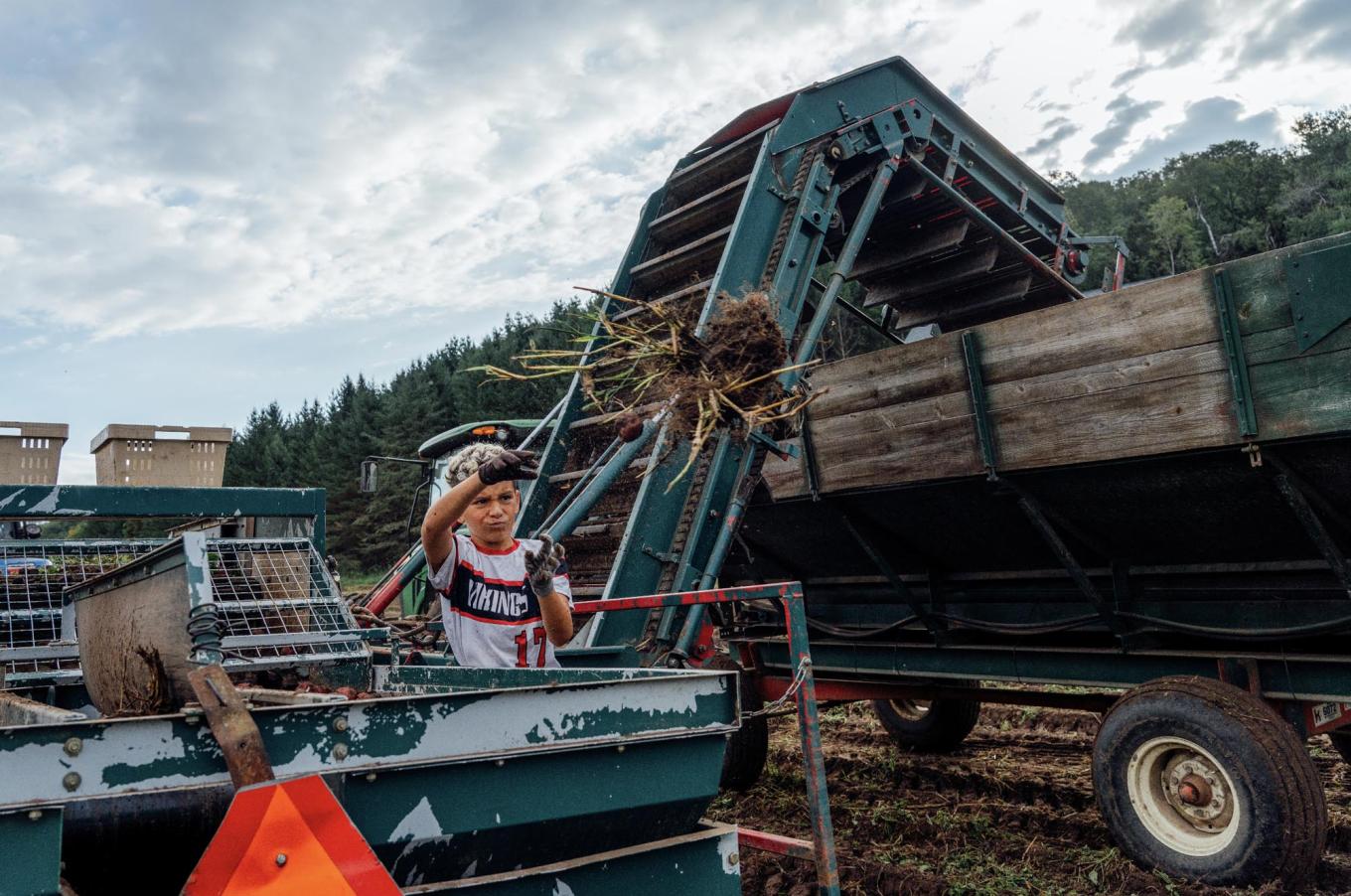 A SEED POTATO IS A POTATO
Jesse's father, David, had started growing seed potatoes in the early 2000's, because they were having a hard time getting quality organic seed from other producers. At the time there were very few options for organic seed potatoes, and the seed we were getting was not good. Jesse can remember receiving sling sacks full of way too many rotten potatoes.
Wisconsin is one of the biggest potato states, and there are many seed potato producers, but there weren't any organic seed potato growers. David decided that there should be an organic seed producer in the Midwest, but the Wisconsin Seed Potato Program was skeptical that he would be able to produce disease-free seed organically. He was able to prove year after year that it could be done, and we now have a great relationship with the program.
Together Jesse and David created a certified organic, certified disease-free seed company that ran in parallel to the CSA. Not only was Vermont Valley growing over 50 different kinds of vegetables for thousands of families in southern Wisconsin, the farm was also growing potatoes for farmers around the country.
WHY CERTIFIED?
If you've ever left a bag of potatoes in the cupboard and reached in to grab one only to find your hand in a tangle of ghoulish tendrils - then you've found potatoes trying to grow. Potatoes are clones and are not grown from true seed. It is possible to grow potatoes from true seed, and it will probably become more common in the next 10 to 20 years. But for now, the potatoes grown commercially and for gardens are from "seed potatoes" which are regular potatoes that have been tested and inspected for seed borne disease. We have two field inspections during the summer. Then in early winter 400 tubers of every lot we grow are shipped to Hawaii to be grown out and visually inspected. Some varieties also are lab tested.
Because potatoes are clones, they carry over any disease that was in the previous generation. Diseases build up over years, resulting in yield loss or even total crop failure. Most infamously, the Irish Potato Famine was the result of Late Blight (phytophthora infestans). By growing certified seed potatoes, the farmer knows the potatoes they are growing are disease free. This is both important for their own yields and quality of potatoes, but is also important because potato disease can be spread by wind or insects and infect surrounding gardens or farms.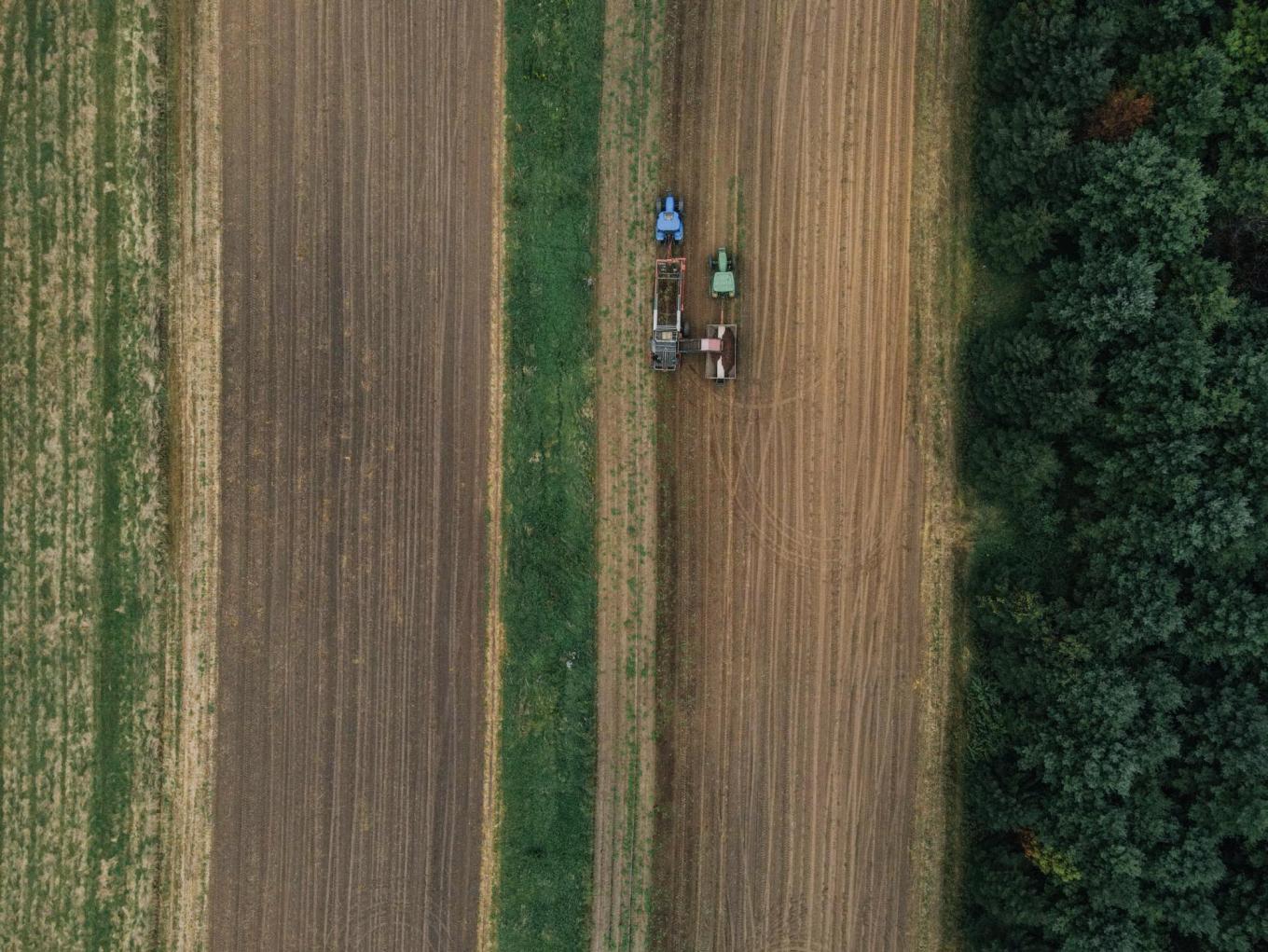 BUILDING THE POTATO LIFESTYLE AROUND LIFE
When Jesse's parents were getting ready to retire, he and I were also having questions about how we wanted our future to look. We were both getting a lot of farm injuries, we had two little kids, and I was competing nationally in trail races, which often required me to travel during the summer. Vegetable farming is a beautiful life - but it is a life, not just a job.
The seasonality of the seed potato life is heavily stacked in the spring when our packing shed turns into a potato sorting, bagging, shipping facility. Working in the "potato cave" is dusty, cold, dirty work, but for Jesse it means that he can be off the farm for more than three days at a time in summer. Planting in May, irrigation and cultivation through the high summer, and harvesting in September, while still a lot of work, leaves breathing room for living a life outside of farming.
For me, downsizing from a CSA to a potato-centered farm has meant that I can not only heal my body from the rigor of vegetable farming, but I can also access more and more of the country for running and journalism.
REPURPOSING THE DAIRY BARN
Driving around the upper Midwest, the iconic rectangular dairy barn is hard to miss. But these barns are more alive in the illustrations of children's storybooks than on working farms. The reality is that dairy barns, as they were constructed in the 19th century, relied on the warmth of cows in the limestone milking parlors to keep the foundation from freezing and thawing. And the timber framing above was never intended to support large steel implements. This is why we see a slow, then rapid, collapse of these barns as dairy farms are now mostly consolidated operations built around pole sheds facilities.
While we do grow potatoes, if you look solely at our time spent throughout the year, we are actually more of a potato holding service. Our potatoes are planted in May, harvested in September, and stay in storage until we begin fulfilling orders in the spring, which usually goes into summer. The lion's share of our calendar year is in storing potatoes, which requires complete darkness at 98% humidity and 38 degrees Fahrenheit.
In 2005, the floor of the original milking parlor was raised by three feet to make space for driving a forklift and stacking bulk bins four-high. Having this cooler humming at the center of our farm like a beating heart feels quaint tucked into a neatly restored, but unassuming dairy barn. I wonder what masons and carpenters who built the barn would think if they saw the hundreds of thousands of pounds of potatoes where cow stanchions had once been.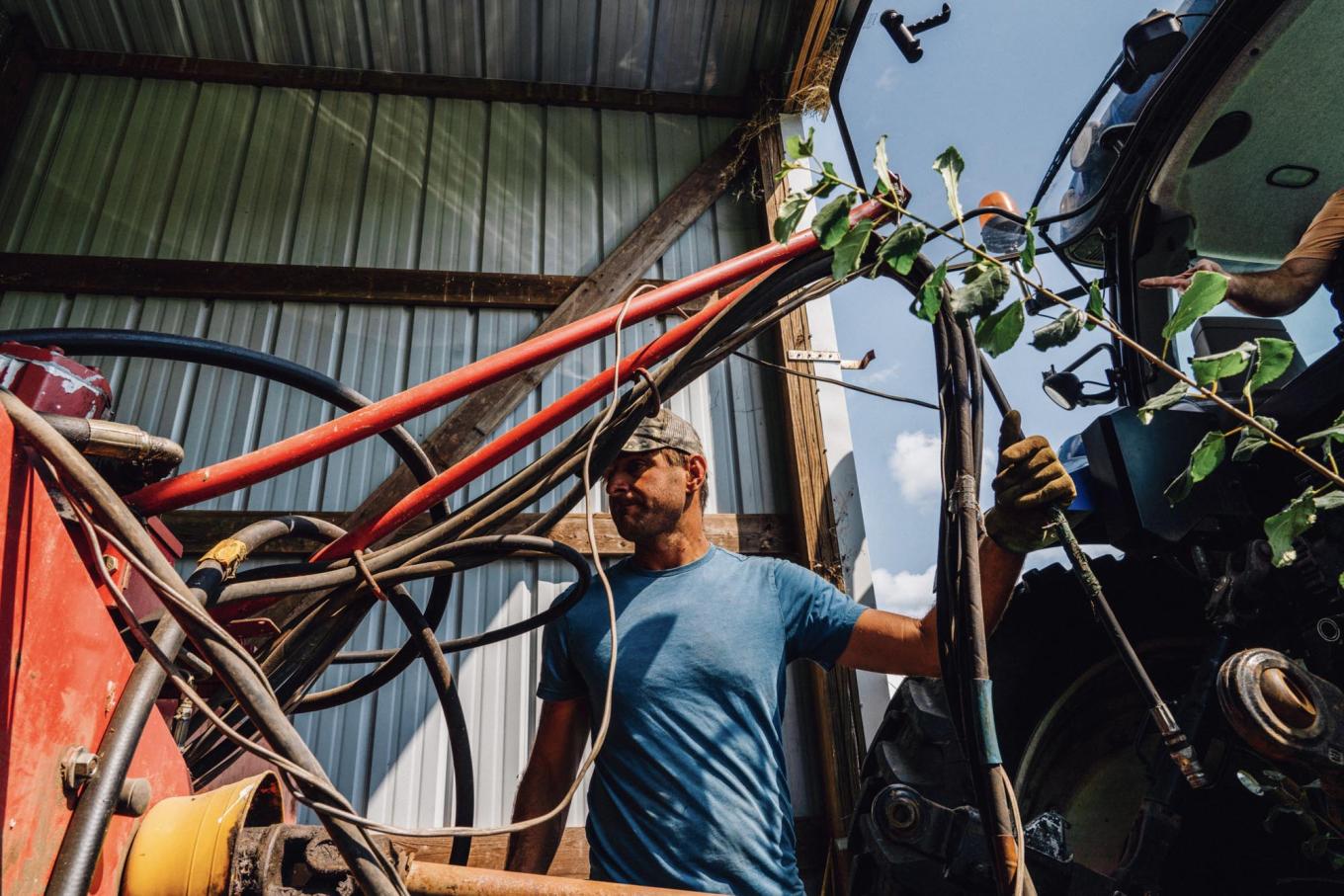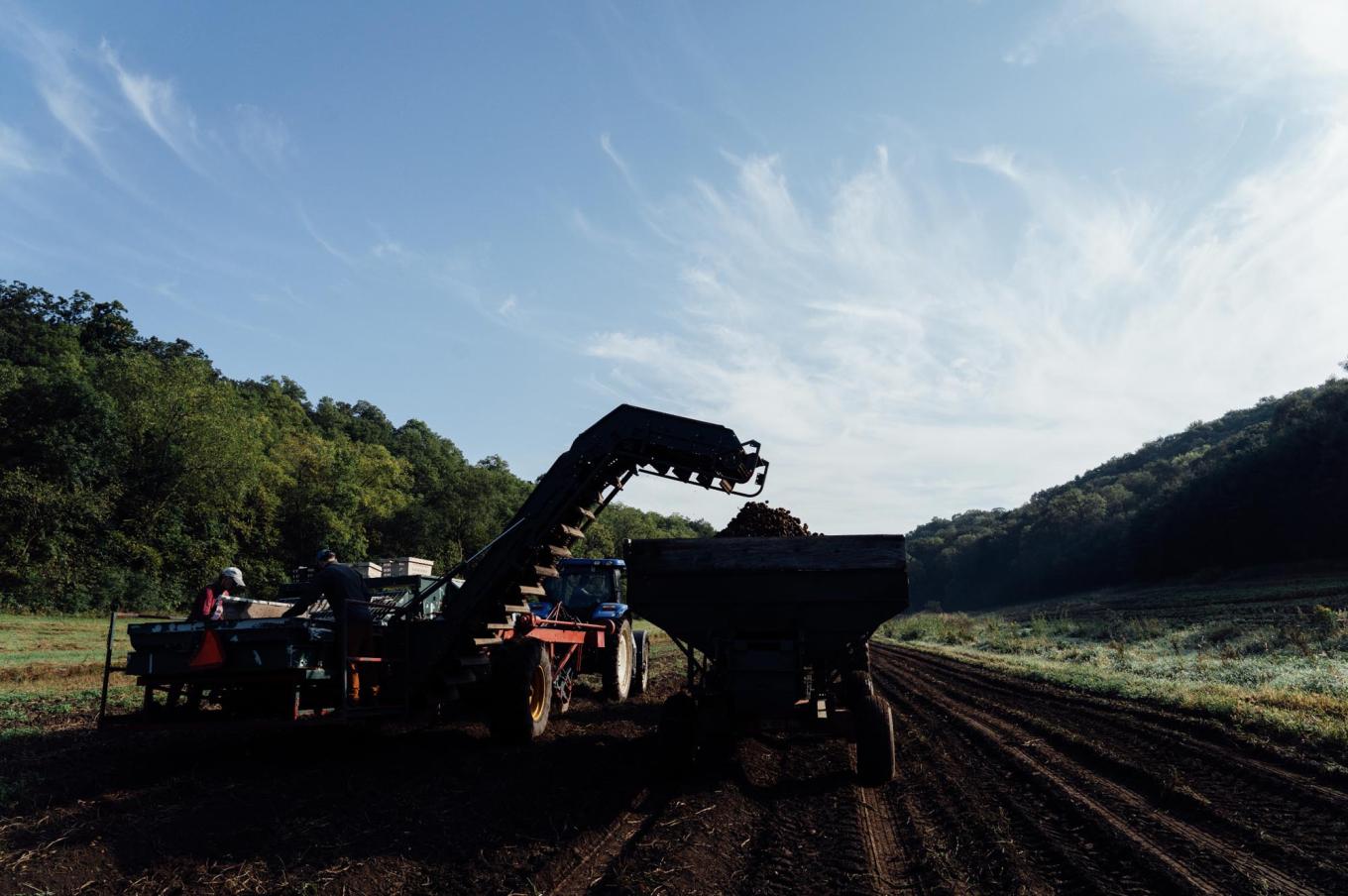 NEVER NOT EATING POTATOES
With this circular potato life of planting, harvesting, storing, shipping, and onto planting again, there's no way to say where it begins or ends – this includes eating potatoes. We cook and eat potatoes every day that we are home – I am not exaggerating. Roasted, mashed, fried, boiled, even baked into chocolate chip cookies - we eat potatoes every single day.
My favorite time of year is when we switch over to the new season of potatoes. Before mechanical harvesting begins in early fall, Jesse walks the fields of our 17 varieties to map out a plan for bringing in the harvest. In that time, our kitchen is full of tender red, blue, purple, yellow, and white potatoes whose skins aren't yet set. It's a quiet bounty that fills me with a sense of grounding that only potatoes could.
Our farm is now called Mythic Farm. When Jesse's parents started Vermont Valley Community Farm in the mid-90's, they never planned on being a national seed company. The farm was named for the township of Vermont, Wisconsin. Now the time we save in explaining that we are not in the state of Vermont, we use in explaining the reason for Mythic Farm. Potatoes are the fourth most important crop in the world, behind wheat, corn and soy. Yet, collectively we don't hold them in a very high regard, often equating them to blandness and laziness. Mythic Farm was born from the idea of elevating potatoes from a side dish to the main course, and sharing stories of potatoes along the way.