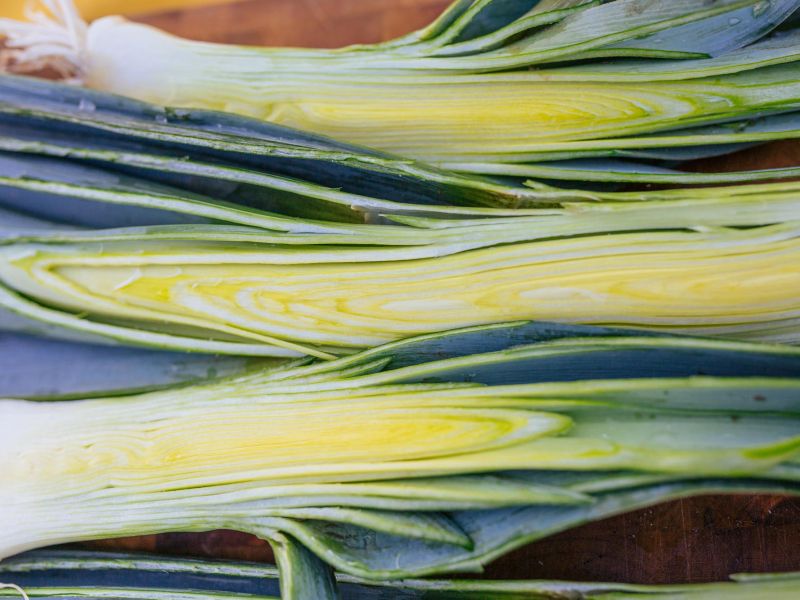 The Mad Agriculture Journal
Recipes from the Grain Revival: Savory Leek Galette
Published on
July 08, 2022
Photos by
Sophia Piña-McMahon
Summer is here with all of its bounty. Pies and galettes are a great way to stay on top of your fruits and veggies and this pastry dough recipe can be used for both savory and sweet!
Pie dough is also a great introduction to using whole grains in your pantry. Simply substitute whole wheat flour for pastry flour- Sonoran White is a great choice. You can also play around a bit with flavors and blend two flours with Sonoran being the main player and something like Einkorn or Emmer – which add extra flavor – being secondary. Try 2/3 Sonoran and 1/3 your choice!
If you are a baker or have a friend that is, try adding discarded sourdough starter from your feeds (kept in the fridge). It will add a depth of flavor and increase the digestibility of the wheat.
Enjoy!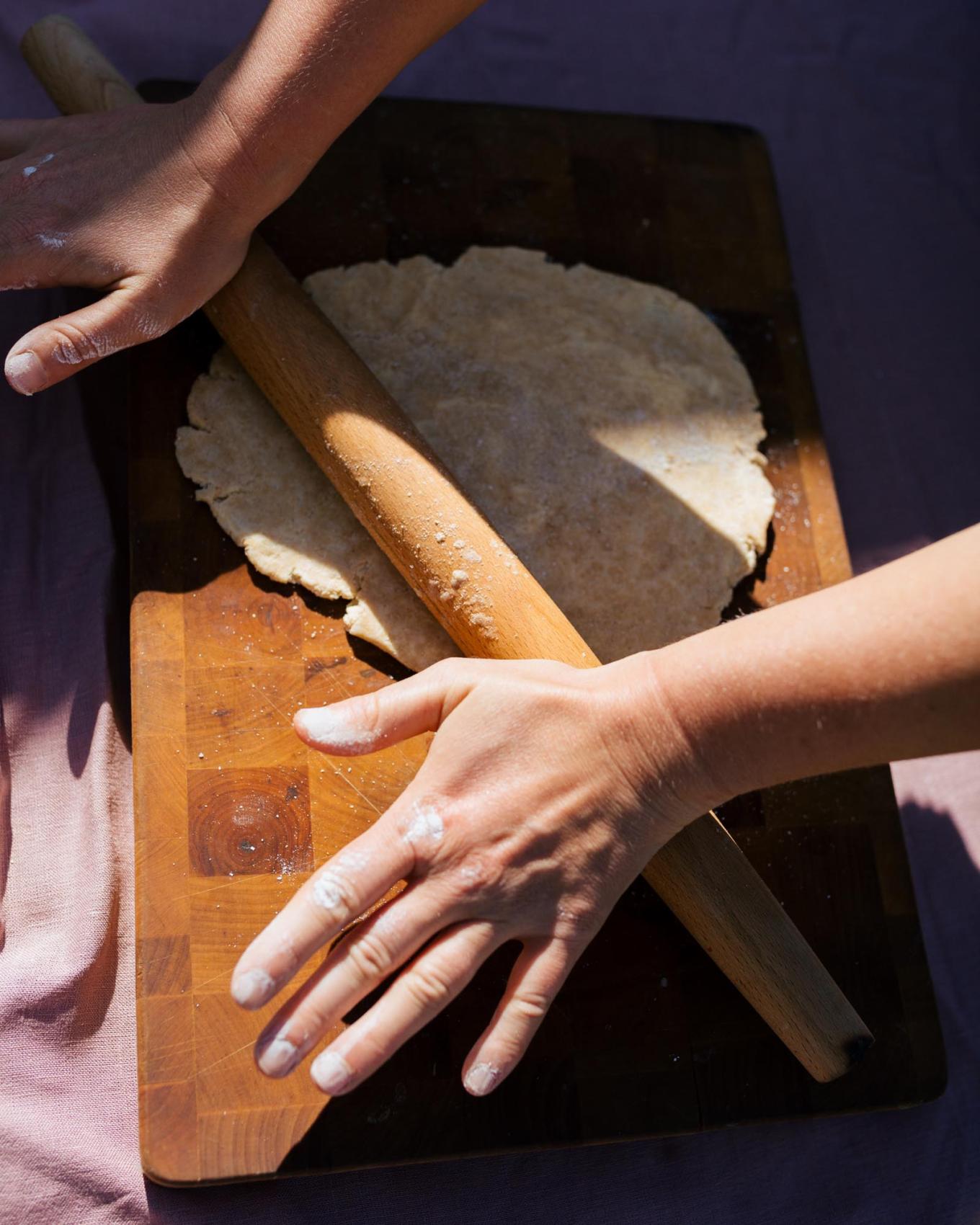 100% Whole Grain Fermented Pie Dough
Makes 2, 12 inch pie crusts


Ingredients
300g Sonoran White flour
8 0z butter
60g sourdough starter discard
1 teaspoon salt
½ cup water


Directions
Freeze the butter. Grate butter into flour and salt mixture and distribute evenly. Mix the starter with the water. Add starter to flour butter mixture mixing by hand, until dough comes together.
Divide in two and wrap in plastic in the shape of a disc and refrigerate overnight (up to 24 hours) before use.
Savory Leek Galette
Makes enough filling for 2!


Ingredients
2 bunches kale, stems stripped
2 bunches chard, stems stripped
2 eggs, beaten
1 leek, chopped
onion, chopped
1 ½ cup Gruyere, grated
Salt and pepper
Nutmeg

Directions
Blanch greens in boiling salted water, drain, cool and squeeze out water. Chop greens. Saute leek and onions in olive oil or butter until translucent and soft. Let cool. Combine greens, leeks and onions. Add eggs and seasonings to taste. Mix in cheese. Roll out pie crust to ¼ inch thickness, add filling and fold edges over filling. Bake at 350 for 45 minutes or un - til golden.
Whole Grain Flour Sources:
Aspen Moon Farm
Moxie Feed & Seed
Dry Storage Mill

Recommended Listening:
Modernist Bread Crumbs
Heritage Radio Network
Eat this Podcast: Our Daily Bread (July 26-August 24, 2018) Jeremy Cherfas

Recommended Reading:
The Whole Grain Connection
Monica Spiller Grain of Truth
Stephen Yafa