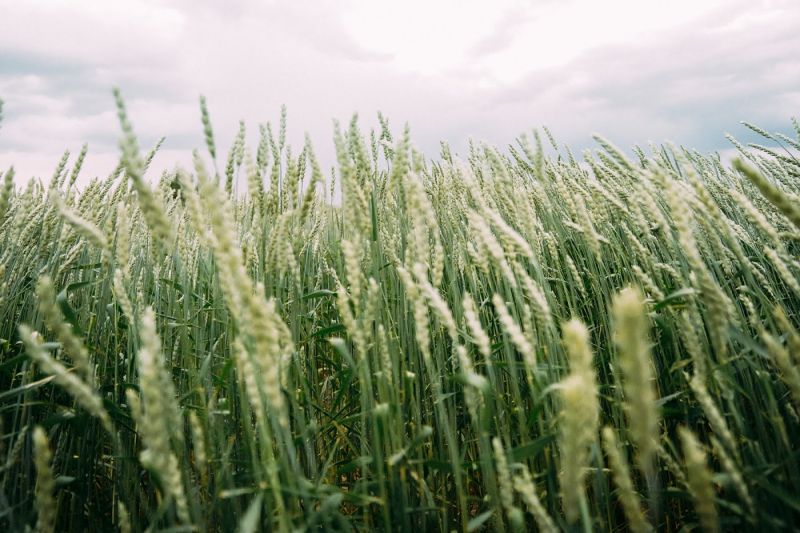 A strong regional grain economy relies on many different stakeholders in the food system to buy into the movement. Re-regionalizing food gives mills, chefs, bakers, and store owners the opportunity to buy grain from farmers that they trust and sell to consumers that value real food.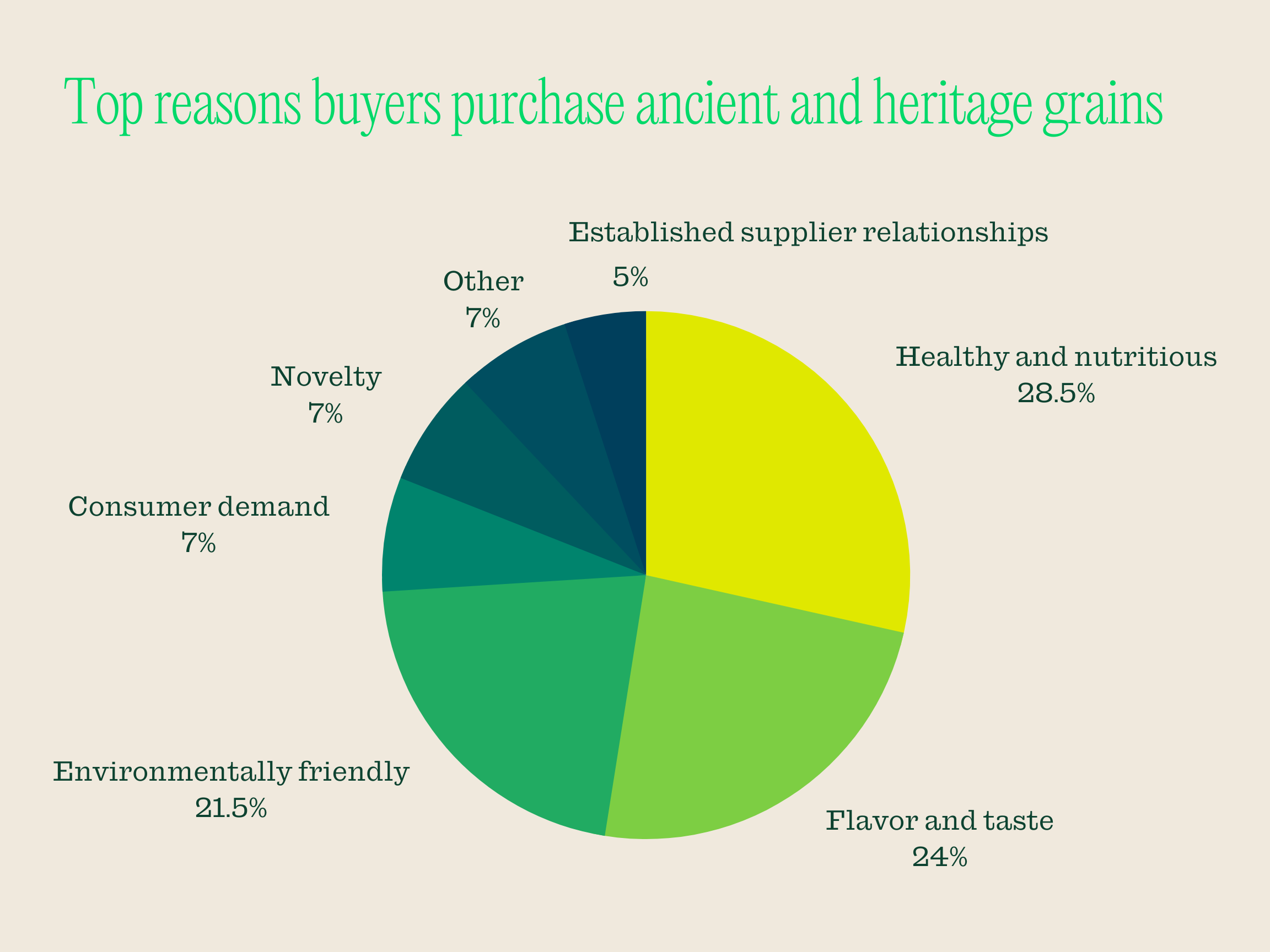 WHY BUY ANCIENT & HERITAGE GRAIN?
Ancient and heritage grains are on the rise on farms and in demand in kitchens. We surveyed grain buyers in the Front Range during the 2021 season, and those that were already buying ancient and heritage grains shared with us some of the reasons why they do so. Higher nutritional quality and superior flavor profiles were their top reasons for buying ancient and heritage grains for their products. Check out some of the other reasons by expanding the diagram here.
Unlike modern wheat, ancient and heritage grain varieties have unique tastes, textures, colors, and suggested uses. Click below to learn how to elevate your cooking and baking with grains!
Meet the buyers seeking to create a better future for food and agriculture by participating in the grain revival movement. These businesses are instrumental in linking pieces of the grain supply web together, connecting work on the ground with consumers in stores and restaurants.
Contracts and agreements have historically created a misaligned power dynamic in the food system. Farmers usually assume most of the risk and have low bargaining power when they try to sell their crops. It does not have to continue this way. Read more about how to reframe supply agreements to create mutually beneficial partnerships.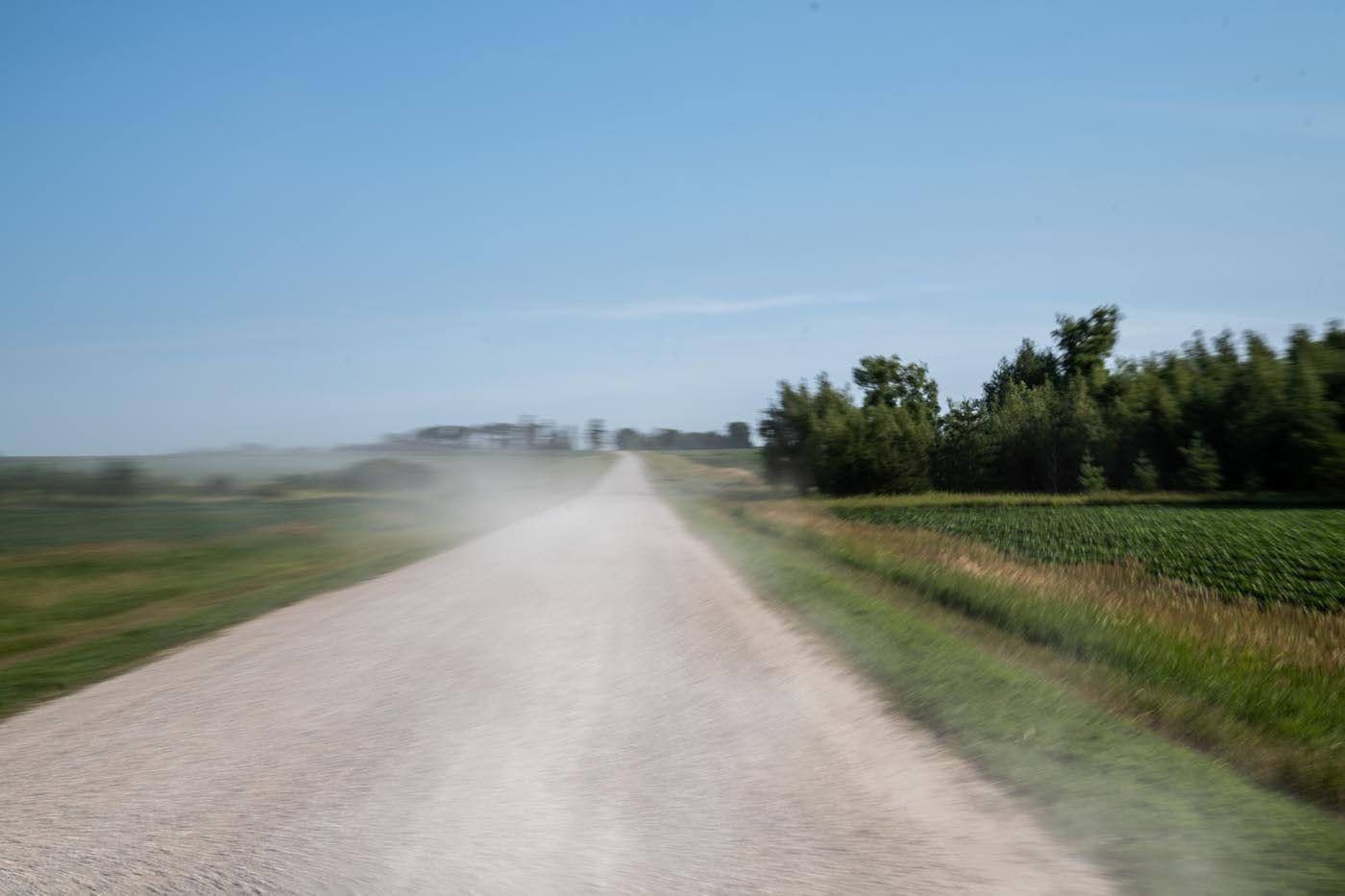 The Grain Catalog
The 2021 Grain Catalog showcases all of the ancient and heritage grains that Front Range farmers grew during the 2021 season. Each variety has a unique history that translates into specific needs on the farm and suggested uses in the kitchen. This catalog aims to weave story, data, and guidance together in one place, offering useful information to farmers, buyers, and consumers alike. With gratitude toward our community partners, we meld the work of the past with new knowledge and experience with crops and systems that have the potential to give back to farmers, the land, and the community in a big way.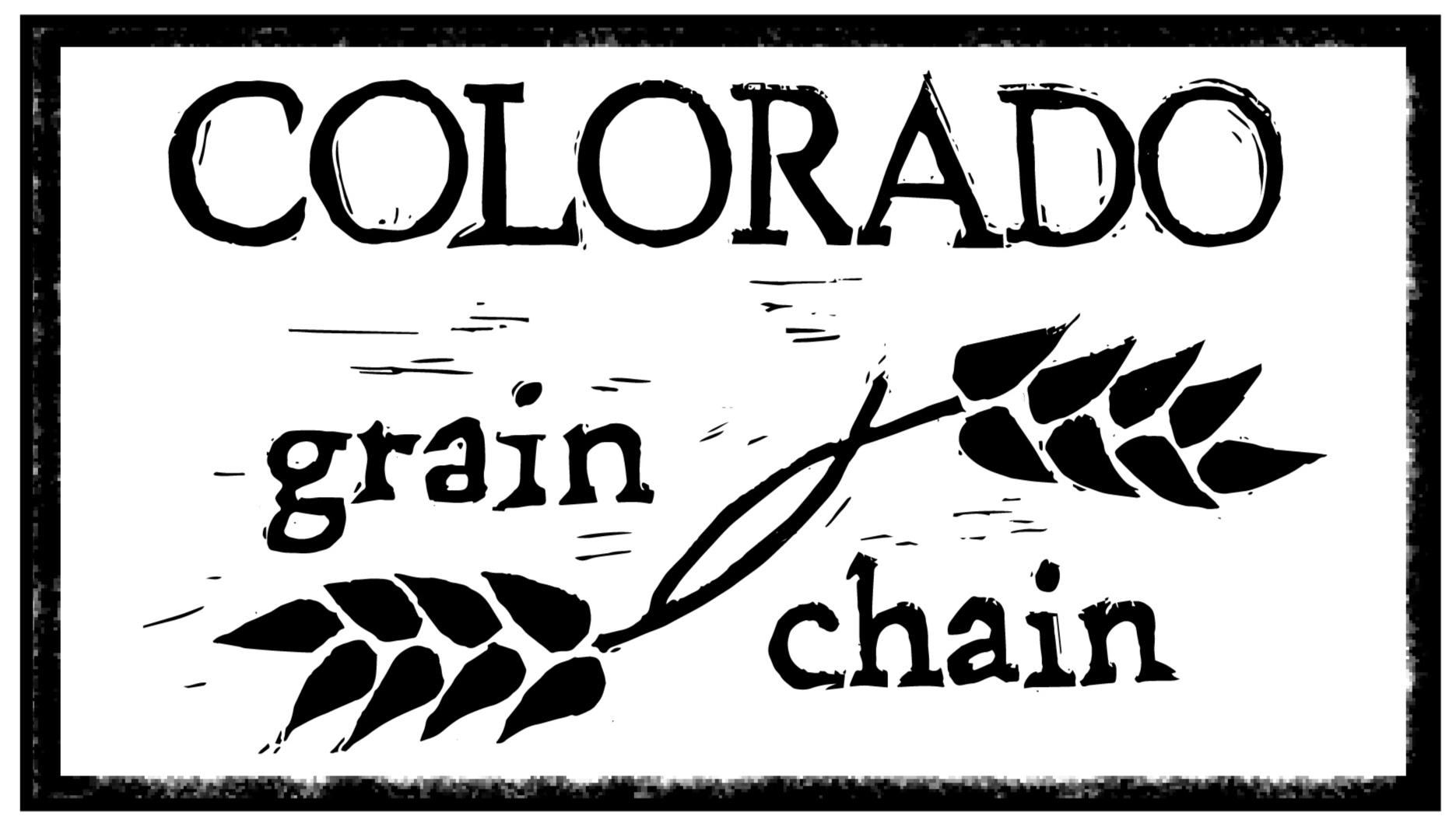 THE COLORADO GRAIN CHAIN
The Colorado Grain Chain is a 501(c)5 membership organization comprised of locally-owned and-operated businesses and consumers that produce and support grain and grain products from heritage, ancient and locally-adapted grain. Founding members are farmers, millers, bakers, brewers, distillers and chefs.
The Grain Chain is devoted to promoting member businesses and raising awareness and demand for their products throughout Colorado. Check out their website for heritage grain resources, educational events, and their newly developed Grain Marketplace: an online group that connects farmers with grain to buyers around Colorado!