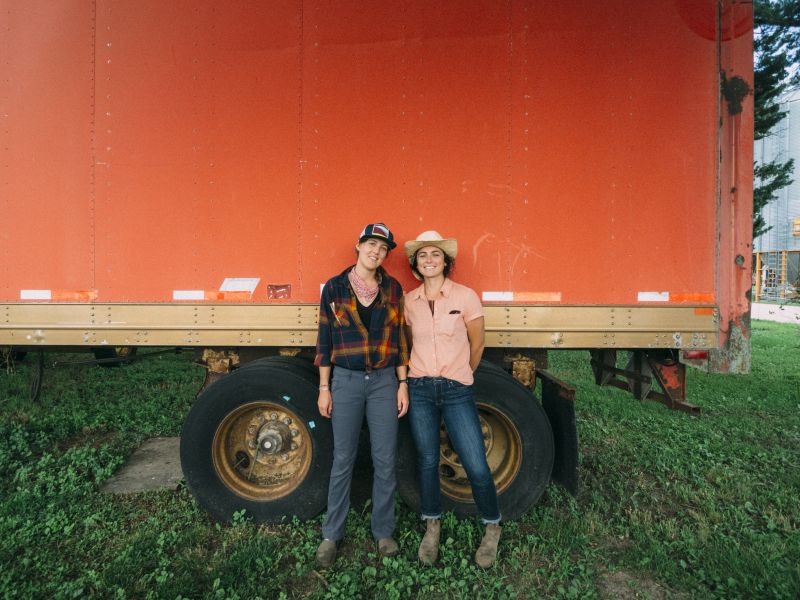 The Mad Agriculture Journal
A Journey into the Prairie
Published on
November 01, 2019
Written by
Meri Lillia Mullins
The front range of Colorado, home to Mad Agriculture, is where the high plains and prairies meet the alpine country. The history of this place tells us stories of the native people living in harmony with nature, wild roaming bison and tall grass prairies. Since the European settling of these lands, the landscape has become an agricultural hub. The Mad Ag team set out on a journey across the high plains of Eastern Colorado and Nebraska to learn from the farmers that steward the plains in our current ag system. We came away with a deep appreciation for the wisdom farmers hold and the challenges they face. We gained valuable insight into the culture and ecosystems of the plains.
Our first stop was Lewis Family Farm, a regenerative and organic diversified crop land operation. The Mad Ag team hand planted hemp seedlings that morning before continuing east. With soil under our fingers nail, we communed in the shade of juniper hedgerows for lunch. Leaving Lewis Family Farms down dusty dirt roads, we drove through countless corn and hay fields in search of outliers. We found very few. It was abundantly clear that farmers are under the thumb of a system they did not choose and struggle to imagine a way out of.
That afternoon we visited with two farmers on the border of Colorado and Nebraska. John Heermann and Steve Tucker are going against the grain, challenging the system and finding creative ways to increase profitability by regenerating the land. John and Steve shared that they have found economic rewards in using crop diversity and soil-centric farming practices that enhance the resilience of their land and their enterprise models.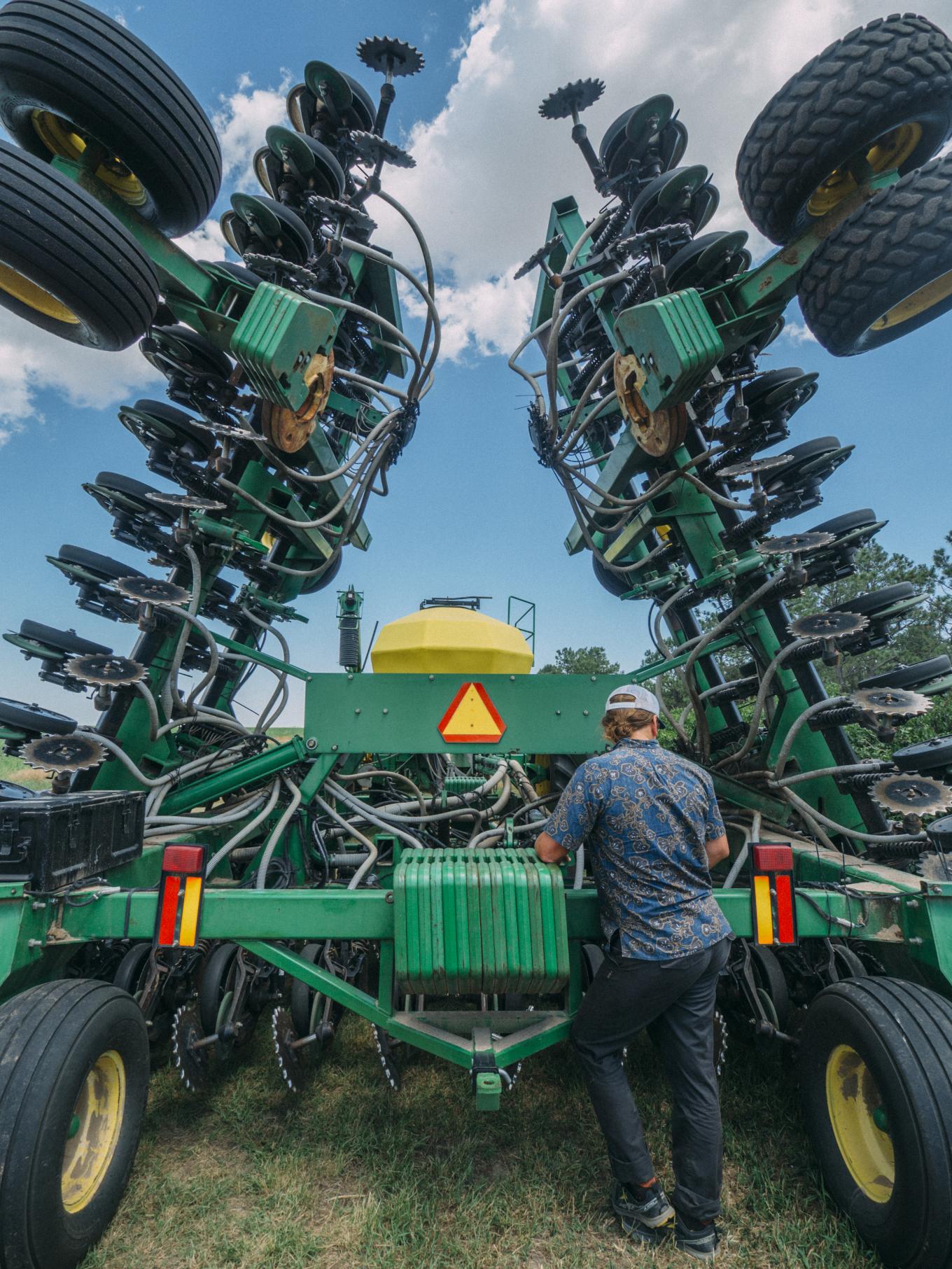 It hasn't been easy. They shared the economic and cultural barriers that farmers face in creating a healthier farm ecosystem. As we stood in their fields, we watched neighboring farmers drive by with incredulity, thinking, 'What the hell are they doing planting hairy vetch and field peas together, and planting pollinator habitat within their row crops?'
However, it's been worth the hardship. The benefits were visible: healthy soil, healthy crops and clear reductions in input costs afforded by new practices like cover cropping, crop diversification, conservation tillage, animal cropland integration and fewer synthetic inputs. The difference in the soil and health of the land was evident looking across fence lines to neighboring properties. We shared dinner and grace together at a local BBQ to celebrate community and place.
Grace before meals:
"As we begin this meal with grace,
Let us become aware of the memory
Carried inside the food before us:
The quiver of the seed
Awakening in the earth,
Unfolding in a trust of roots
And slender stems of growth,
On its voyage toward harvest,
The kiss of rain and surge of sun;
The innocence of animal soul
That never spoke a word,
Nourished by the earth
To become today our food;
The work of all the strangers
Whose hands prepared it,
The privilege of wealth and health
That enables us to feast and celebrate."
- John O' Donohue
After spending the night camping beside the Platte River, we headed east to visit with farmers who are in their early phases of transitioning portions of their land to organic production and investigating the use of regenerative practices. In their family-run operations, decision making is a family affair. Decisions don't happen quickly. It takes hours of research, days of discussion and planning, large investments into new equipment and infrastructure and years to perfect new land management transitions. They saw the potential for huge gains in transition to organic, however going from previously practicing no till and cover cropping, they will face a new set of challenges in weed management in an organic system. Some of their current soil health practices may be reversed in the transition to organic, as tillage is needed for weed control. This is often the unfortunate fate of land transitioning to organic production. While there are obvious benefits of chemical input reduction, there are other soil health implications that come in the transition.
Our last stop was to Dave Vetter's diversified organic farm and wonder-facility, Grain Place Foods, where he and his family and team hosted the community for a field day with Bob Quinn and Liz Carlisle. During our farm tour, Dave shared the story of his family's transition to organic. We also learned about the challenges they face being surrounded by chemical agriculture with dicamba drifting, which caused a 50 percent loss of their soybean crop in the previous year. After speaking with Eric Thalken, another incredible organic farmer, we realized that seemingly every oak tree in Nebraska is affected by dicamba; a distinctive leaf curl is the tell-tale sign. After the farm tour, we gathered together to celebrate on the land and enjoy wholesome food together. It was the perfect, hopeful conclusion to our journey into the plains.
Every farmer we met shared with us their story and commitment to stewarding the land. We shared our visions of healthy farm ecosystems and profitable farmers. With a deep appreciation for the farmers in the plains and a hopeful vision of a thriving agricultural system we returned home to the front range carrying their stories into the work of Mag Agriculture.